July 2 Set For Absolute Worship 2018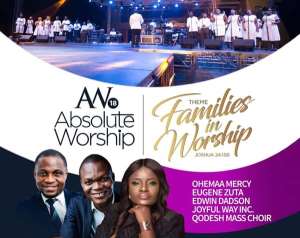 Non-denominational choir E'mPraise Inc. has set Republic Day for its popular Christian event Absolute Worship 2018.
The worship concert comes off at The Qodesh (Lighthouse Chapel), North Kaneshie at exactly 4pm. With each of its 10th editions focused on a Christian theme, the 11th concert is themed on the family.
This year's event is "Families in worship" which is based on the scripture found in Joshua chapter 24 verse 15b: "As for me and my family, we will serve the Lord."
According to the President of E'mPraise Inc. Esther Gyimah Tetteh, the theme is because the family plays a very important role in the life of every individual, thus it is imperative that not only biological families but also the family of Christ be complete.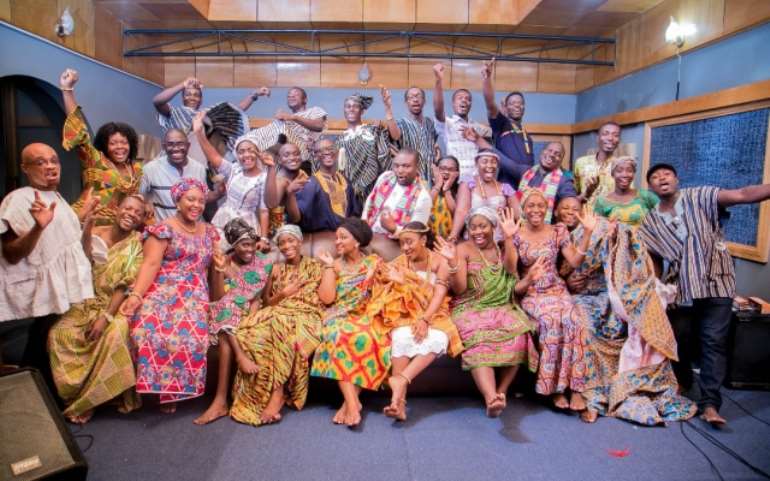 It is their hope that from this event, families will commit to serve the Lord better; that broken families will be reunited, restored and healed; and that everyone in need of love will find it in God the Father and Jesus Christ who is the Head of the entire Christian family.
Ministering alongside E'mPraise Inc. at Absolute Worship 2018 will be seasoned Ghanaian artistes and choirs such as Joyful Way Inc., Ohemaa Mercy, Eugene Zuta, Edwin Dadson and The Qodesh Mass Choir among others.
Other special features of Absolute Worship 2018 include a "Special Kids' Corner," which is aimed at creating an unforgettable worship experience for little children. Parents with children between the ages of 2 -8 years old may opt to leave their children with the experienced E'mPraise Child Care Team.
E'mPraise Inc. is known for Ghanaian church favourites and renditions such as "Oguamma", "Montow Yehowa akwan ho nnwom" and "Maba Wo nwunu ase".
The choir's consistency over the years has been rewarded by a growing fan base and loyalty. Perhaps the high point was its 10th anniversary concert at the Independence Square in 2017 when in spite of rains, the audience stood their ground and stayed till the end of the programme.
E'mPraise Inc credits their growth and loyal following to the power of the Holy Spirit.
Tickets are available for sale at 20 cedis - single, 35 cedis - double and 70 cedis - for a family or group of 4 (it's a family affair, remember?).
Ticket outlets are: Dreams and Visions Bookshop (The Qodesh, North Kaneshie), Watered Gardens Bookshop (Dansoman), Frankies (Osu) and Airport Shell. Tickets can also be purchased online at www.imperialmotivegh.com , one may also call 0266679079 for ticket deliveries and/or enquiries.